Pau + Alex – The Xilitla Trash The Dress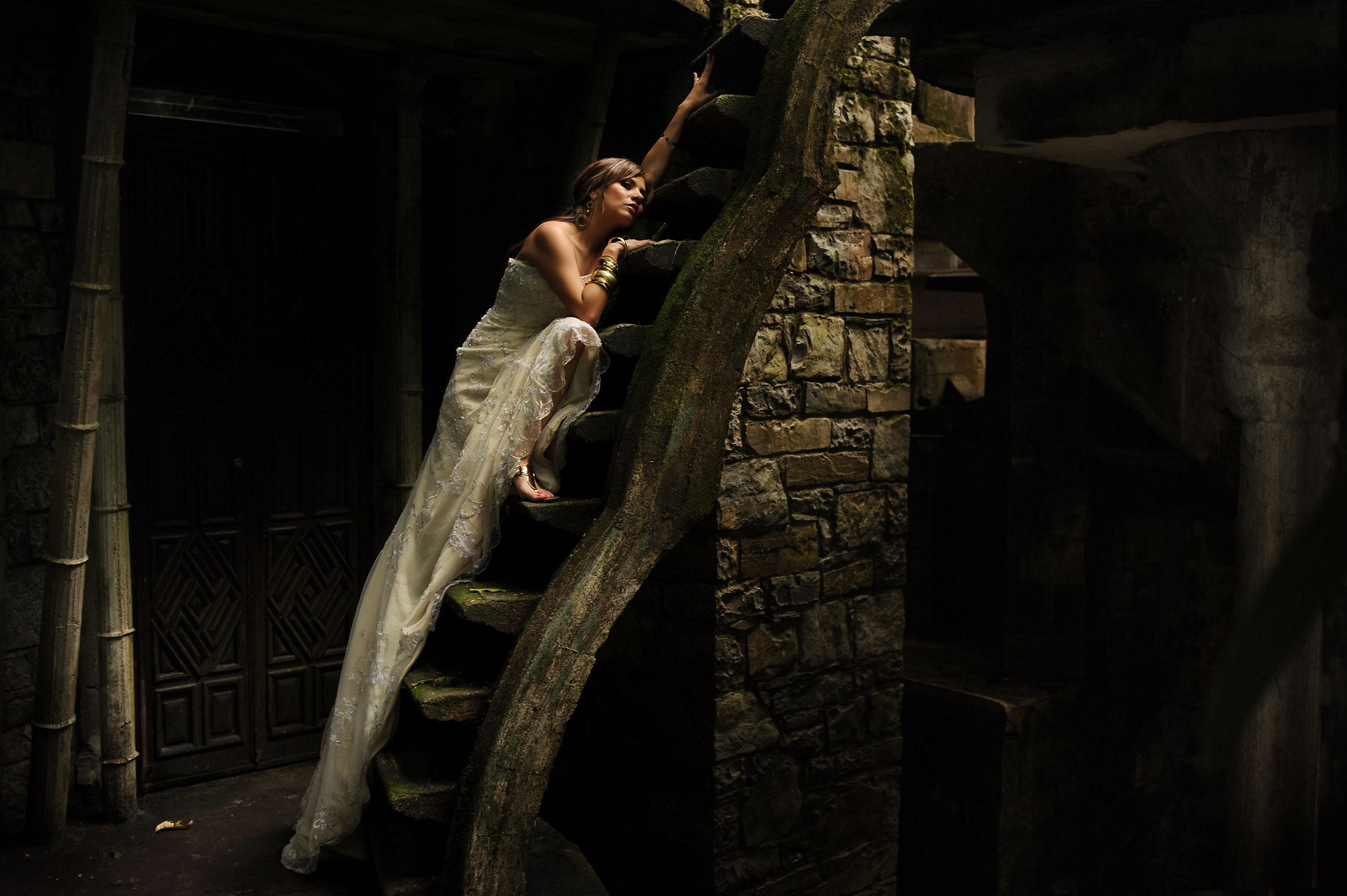 Este set de fotos es muy especial para mi. Desde la primera vez que oí hablar del Castillo Surreal de Edward James en XIlitla, en la Huasteca Potosina, quize ir a a conocer ese lugar. Después, cuando me volviví fotógrafo quize ir a hacer fotos a ese lugar. Cuando me hize fotógrafo de bodas, quiza hacer un Trash The Dress en ese lugar, el día finalmente llegó.
Quiero darles las gracias de una manera unica, enorme y especial a Pau y Alex por confiar en mí, en este pseudo-proyecto personal que se volvió una aventura fantástica para los que asistimos, gracias por decir que sí a la idea, gracias por poner fé ciega en que esta era una idea muy chingona y que las fotos iban a ser únicas, espero así haya sido. Gracias, otra y mil veces, por confiar en mí Pau y Alex.
En cuanto a XIlitla y Las Pozas de Edward James, no puedo decir con palabras precisas lo bello que es este lugar, como leí de un buen amigo, en Xilitla, uno vuelve a creer en la magia, en la fantasía. Sin duda, uno de los lugares mas hermosos y mágicos que tiene nuestro país, nuestro bello México…

This set of photos is very special for me. Since the first time I heard about the Surreal Castle of Edward James, located in Xilitla, in the middle of the jungle of the Huasteca Potosina, I wanted to knew this place. Then I became a photographer, and I wanted to photograph this place. Then I became a wedding Photographer, and I wanted to do a Trash The Dress session there someday, the day finally came.
I want to say in a very special way, Thank You, to Pau and Alex for trusting in me, for trusting in this pseudo-personal project of mine that became a whole adventure for all us who were present in the session. Thanks for saying 'YES' to the idea of it, for having a blind faith in the project and the idea you were going to get some unique kick-ass photos, I hope they turned out that way. Thank you again and again, for trusting in me Pau and Alex.
On the other hand, about Xilitla and Las Pozas from Edward James, there is very little that I could say with words to describe the beauty of this place, as I read from a good friend, in Xilitla you believe in magic again, in fantasy. There is no doubt, this place is one of the most beautiful and magical spots from our country, our immensely beautiful Mexico…
Venue: Las Pozas, Xilitla.
Makeup: EGO All Access Image Studio.